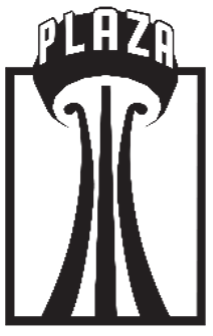 September 6, 2023
Request for Proposal (RFP) for Plaza Live
Orlando Philharmonic Plaza Live Foundation
Orlando, FL 32827
407-970-3277
mkelley@plazaliveorlando.org
www.plazaliveorlando.org
Dear Prospective Contractors,
Plaza Live Orlando is pleased to invite your company to submit a proposal for the construction project titled "Plaza Live" We are seeking a qualified and experienced construction firm to undertake the following scope of work:
Scope of Work: The project consists of the following key components:
Theatre Slope for ADA Accessibility: The contractor shall design and construct a sloped pathway that complies with the Americans with Disabilities Act (ADA) guidelines to provide accessible access to the theatre. This includes grading, paving, installation of handrails, and all necessary site work.
Digital Marquee: The installation of a digital marquee display at the entrance of the theatre. This includes the design, procurement, and installation of the digital marquee, as well as all necessary electrical work and integration.
Metal Handrails in the Theatre: The removal and replacement of existing handrails within the theatre to meet safety and accessibility standards. The contractor shall provide and install metal handrails as per specifications.
Demolition of the Old Floor: The complete demolition and removal of the existing flooring in the designated areas within the theatre. This includes the removal and disposal of all debris.
Proposal Submission Requirements: Prospective contractors are requested to submit a comprehensive proposal that includes the following:
Detailed project timeline and schedule.
A breakdown of costs, including labor, materials, equipment, and any applicable taxes.
Proof of relevant experience and qualifications in similar construction projects.
Proposed project management approach and team members.
Any proposed value engineering ideas that may reduce costs or improve project quality.
Proposal Deadline: All proposals must be submitted by 9/13/2023 no later than to the following email address: mkelley@plazaliveorlando.org
Late submissions will not be considered.
Inquiries: All inquiries regarding this RFP should be directed in writing to Megan Kelley at mkelley@plazaliveorlando.org.
Selection Criteria: The selection of the contractor will be based on various factors, including but not limited to qualifications, experience, proposed project timeline, cost, and references.
The Orlando Philharmonic Plaza Foundation reserves the right to reject any or all proposals and to waive any informality or irregularity in the proposals received. The contract for this project will be awarded to the contractor who, in [Your Organization's Name]'s sole judgment, offers the best value to the organization.
Thank you for your interest in this project. We look forward to receiving your proposal and potentially working with your firm on this important project.
Sincerely,
Megan Kelley/ Plaza Live General Manager